Interested in a career in teaching?
Whether you are at school or university and considering teaching as a career or are thinking about changing careers later on in life, teaching is an exciting and rewarding profession. No two days are the same, but every day is interesting, challenging and often entertaining. The children and young people we work with are endlessly curious, thought-provoking and inspiring, and being part of their community is real privilege.
If you are interested in a career in teaching, now or in the future, please click on the links below to learn more: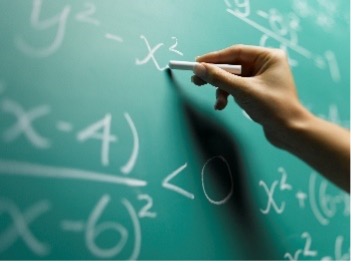 Click on the link above to take you to the Government's website about teaching careers.
Here you can learn about:
You can also sign up for a personal advisor who will help you through the whole process and provide advice on each step of the journey.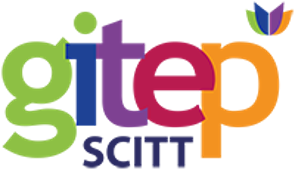 GLOUCESTERSHIRE INITIAL TEACHER EDUCATION PARTNERSHIP GITEP
The Gloucestershire Initial Teacher Education Partnership was formed in 1997, works with partnership school across Gloucestershire, and is managed by a committee consisting of local school leaders and representatives from the University of Bristol. As a SCITT (School Centred Initial Teacher Training) training is heavily school based with trainees getting into schools right from the start of the academic year and joining their parent school in week 4 of the autumn term. All other subject and professional training takes places in Partnership Schools throughout the year, provided by local experts and practitioners.
GITEP offers the opportunity to achieve Qualified Teacher Status (QTS) and complete the Post Graduate Certificate of Education (PGCE) through our partners at the University of Bristol. Trainees are entitled to the same financing (loans and bursaries) through a SCITT as through a university route. GITEP also offer an access fund of £2,000 to trainees not eligible for a bursary.
GITEP also offers a flexible route through training for those wishing to train part-time. This has been particularly useful for those with family or caring commitments or those wishing to continue part-time work as they train.
To find out more, please visit the GITEP website: https://www.gitep.org.uk/
Full Time Course Structure
Autumn Term
Spring Term
Summer Term
Professional Studies - 3 weeks
Parent Placement 1 Induction - 3/4 weeks
Parent Placement 1
Professional Studies - 4 days
Twin Placement
Professional Studies - 5 days
Parent Placement 2
Subject pathway – Thursday afternoon
PGCE Assignment 1
PGCE Assignment 2
PGCE Assignment 3
Partnership and community
Subject knowledge and expertise
Evidence-informed and reflective practice
Pupil progress and outcomes
Well-being and support
ITT Core Content Framework
Linked to Teachers' Standards
Pedagogy
How pupils learn, curriculum practice, adaptive teaching and inclusion
2,4,5
Assessment
Assessment and feedback
6
Curriculum
Curriculum and subject knowledge
3
Behaviour
High expectations and behaviour management
1, 7
Professional behaviours
Professional behaviours and wider contribution
8
Course Leaders Organise central professional studies, school placements and complete course assessment.
Subject Leaders Serving teachers who deliver subject specific training at weekly sessions and monitor trainee progress.
Professional Leads Senior teachers who oversee school-based training and assessment and meet weekly to deliver training.
Subject Mentors Provide day to day training and support and meet weekly to review progress and set targets.
University Tutors Introduce, set and mark the PGCE assignments and provide support throughout the year.
If you are interested in getting some experience in a school, you can click on the link above to find out which schools in your area offer school experience.
Pittville School offers experience through this website and you can apply by clicking on the link above.
You can also contact the school direct as we often offer informal experiences where we are able.
Please email achieve@pittville.gloucs.sch.uk or kfoster@pittville.gloucs.sch.uk